Crew
Michael Elias – Captain
Mike grew up in Durban, South Africa. Attending Scouts at a young age is where the sailing bug bit. Growing up racing small catamarans competing nationally and internationally this led to crewing on bigger vessels around the world. Mike has spent the last 10 years sailing the best cruising destinations in the world with guests giving them the unique sailing holiday experience. In Mike's free time he enjoys mountain biking, kite surfing, and hiking.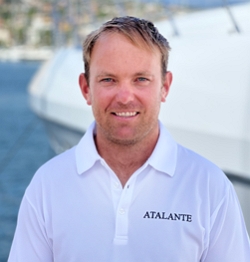 Katherine Wright – Stewardess
Kayt grew up between Shanghai and the west coast of Scotland. Sailing was a mainstay of early childhood! She has been in the industry for ten years on boats as far-flung as Indonesia and Hong Kong. Before joining superyachts Kayt was a personal stylist. Cocktails are her creative outlet onboard and she is passionate about guest care and service - Kayt will make charters memorable.
In her free time Kayt enjoys yoga, hiking and running marathons.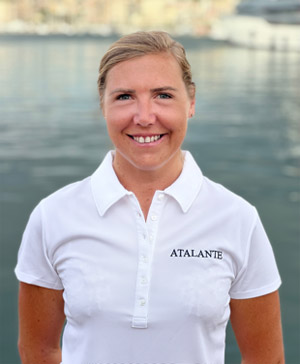 Elizabeth Nixon – Chef
Libby grew up in the UK by the Solent and enjoyed a variety of activities on the water from a young age. She studied Zoology at university before her love for cooking and travel led her to a career on yachts. Throughout her ten year yachting career, Libby has travelled extensively in the Mediterranean, the Far East, the Caribbean, and South America. She holds a Diploma in Culinary Arts from White Pepper Chef Academy in the UK, and has worked as chef on a variety of vessels. Libby enjoys creating menus based on many kinds of cuisine, especially Mediterranean and Thai. Food, travel and wildlife will always be her key passions, along with yoga, diving and rock climbing.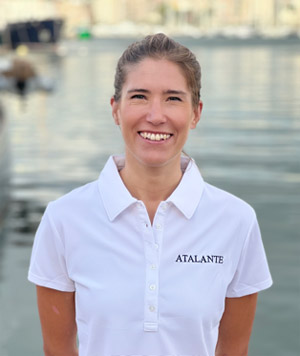 Gregory Evans - Engineer
From his early days as a deckhand to captaining a 130ft classic schooner in the Seychelles and now pursuing a career in marine engineering, Greg has pretty much done it all. His professionalism and strong work ethic coupled with his easy going nature and great sense of humour make him well loved by guests and crew alike. As a PADI divemaster, avid fisherman and water sport enthusiast Greg ensures guests have just as much fun in the water as they do while sailing and relaxing onboard.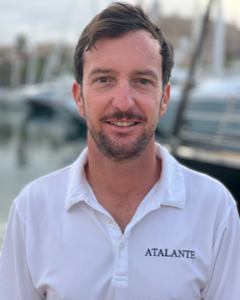 Sam Joad - Mate
Sam has been a keen sailor since a young age, learning how to sail on his local reservoir at the age of 7 and then sailing with his father at every opportunity. After leaving school he became the Key Account Manager for a successful IT company based in London. During this time he would take part in sailing regattas across the UK as well as being a keen runner completing 7 marathons. After leaving this job, he decided to sail around the world with his partner on a 35ft sailing yacht, North Star, before Covid got in the way while they were in the Caribbean. When introduced to the idea of making a career in yachting, Sam knew it was the right path for him! He has spent the last 2 years working in the industry and is now working towards his OOW and loving life at sea!