Crew
Michael Elias – Captain
Mike grew up in Durban, South Africa. Attending Scouts at a young age is where the sailing bug bit. Growing up racing small catamarans competing nationally and internationally this led to crewing on bigger vessels around the world. Mike has spent the last 10 years sailing the best cruising destinations in the world with guests giving them the unique sailing holiday experience. In Mike's free time he enjoys mountain biking, kite surfing, and hiking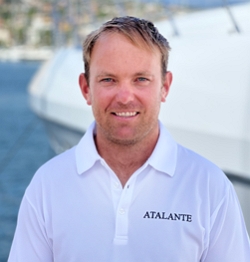 Katherine Wright – Stewardess
Kayt grew up between Shanghai and the west coast of Scotland. Sailing was a mainstay of early childhood! She has been in the industry for ten years on boats as far-flung as Indonesia and Hong Kong. Before joining superyachts Kayt was a personal stylist. Cocktails are her creative outlet onboard and she is passionate about guest care and service - Kayt will make charters memorable.
In her free time Kayt enjoys yoga, hiking and running marathons.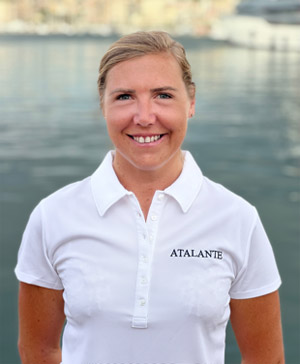 Elizabeth Nixon – Chef
Libby grew up in the UK by the Solent and enjoyed a variety of activities on the water from a young age. She studied Zoology at university before her love for cooking and travel led her to a career on yachts. Throughout her ten year yachting career, Libby has travelled extensively in the Mediterranean, the Far East, the Caribbean, and South America. She holds a Diploma in Culinary Arts from White Pepper Chef Academy in the UK, and has worked as chef on a variety of vessels. Libby enjoys creating menus based on many kinds of cuisine, especially Mediterranean and Thai. Food, travel and wildlife will always be her key passions, along with yoga, diving and rock climbing.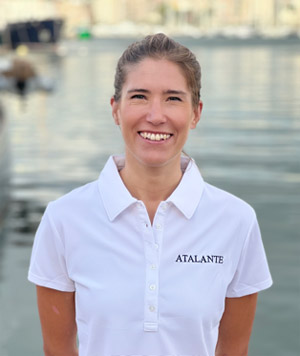 Jano Amanay - Engineer
Jano was born and raised by the ocean on the Canary Islands, Spain. He was brought up sailing, fishing and surfing with his family. Jano enjoys the challenges of marine engineering and takes pleasure in finding solutions and fixing things. As such, taking to the sea onboard yachts was a natural progression for Jano. In his personal time Jano enjoys spending time with his family; sailing and walking.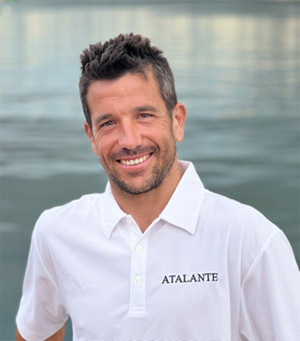 Nicholas Wright – Mate
Nick grew up living all over the world as a child before returning to hi family roots in Cornwall where he spent 5 years living on the Isles of Scilly. Nick is now based in Mallorca where he lives with his girlfriend and will tell you that he is fluent in Spanglish and a champion Backgammon player